I finished a few small projects using the Flurry Christmas collection from Ruby Star Fabrics that I spoke you about in my two latest posts.
J'ai terminé quelques petits projets avec la collection Flurry Christmas de chez Ruby Star Fabrics dont je vous avais parlé dans mes deux articles précédents.
Two cushion covers and three mug rugs.
Deux housses de coussin et trois mug rugs (tapis de tasse).
I also made three small fabric baskets matching the mug rugs using the Pot Cozy tutorial by SOTAK Handmade.
J'ai également réalisé trois petits paniers assortis, en utilisant le tutoriel Pot Cozy de SOTAK Handmade.
I worked on a big (at least for me) custom order of fifteen boxy pouches for Christmas gifts. I will show you more pictures in January but I just couldn't resist give you a sneak peek of my new rainbow zippers !
J'ai travaillé sur une grosse (en tout cas pour moi) commande personnalisée de quinze pochettes carrées pour des cadeaux de Noël. Je vous montrerai plus de photos en janvier mais je n'ai pas pu résister de vous donner un petit aperçu de mes nouveaux zips arc-en-ciel !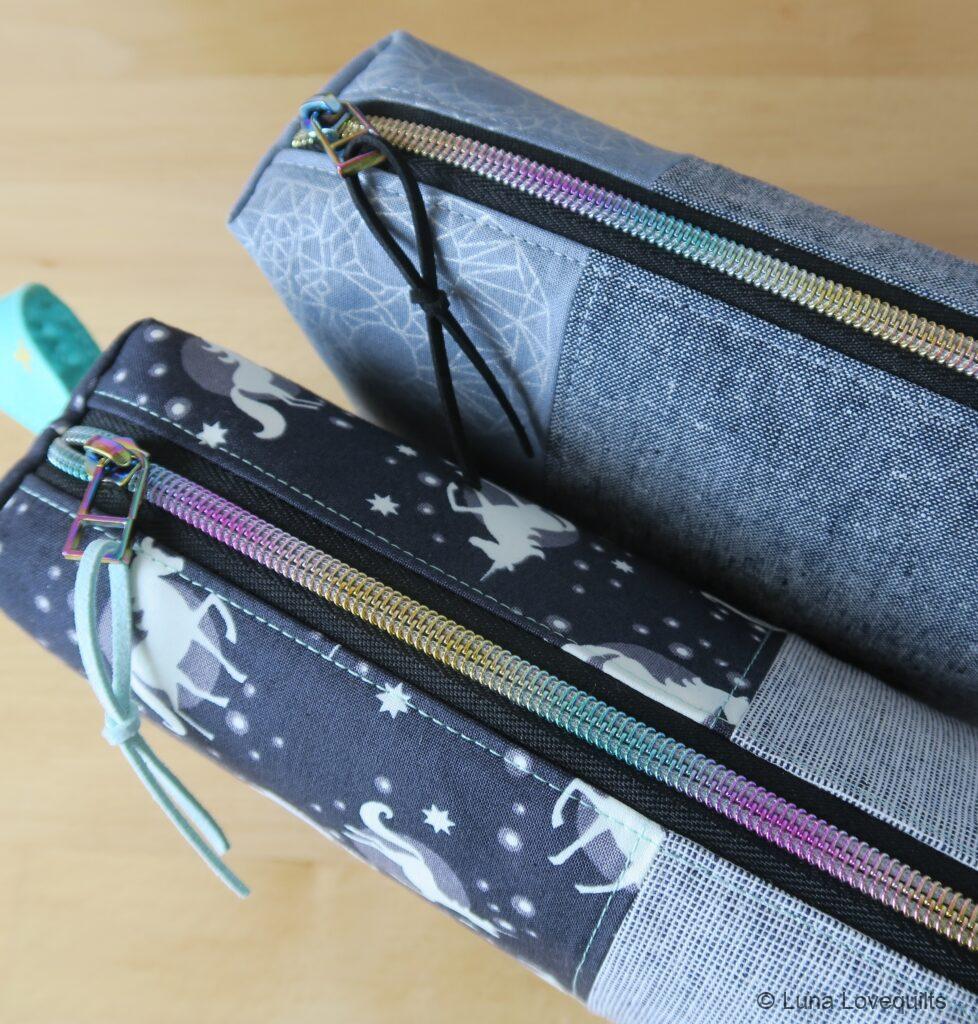 As I was on a roll, I made three extra pouches. For this one I chose a canvas fabric from the Find Me in Ibiza collection by Cotton and Steel Fabrics combined to Essex Linen in Olive. The pattern I used is Boxy Pouch designed by Seaminglysane.
Comme j'étais sur ma lancée, j'en ai réalisé trois de plus. Pour celle-ci, j'ai choisi un tissu canevas de la collection Find Me in Ibiza de chez Cotton and Steel Fabrics combiné à un Essex Linen coloris Olive. Le modèle que j'ai utilisé est Boxy Pouch dessiné par Seaminglysane.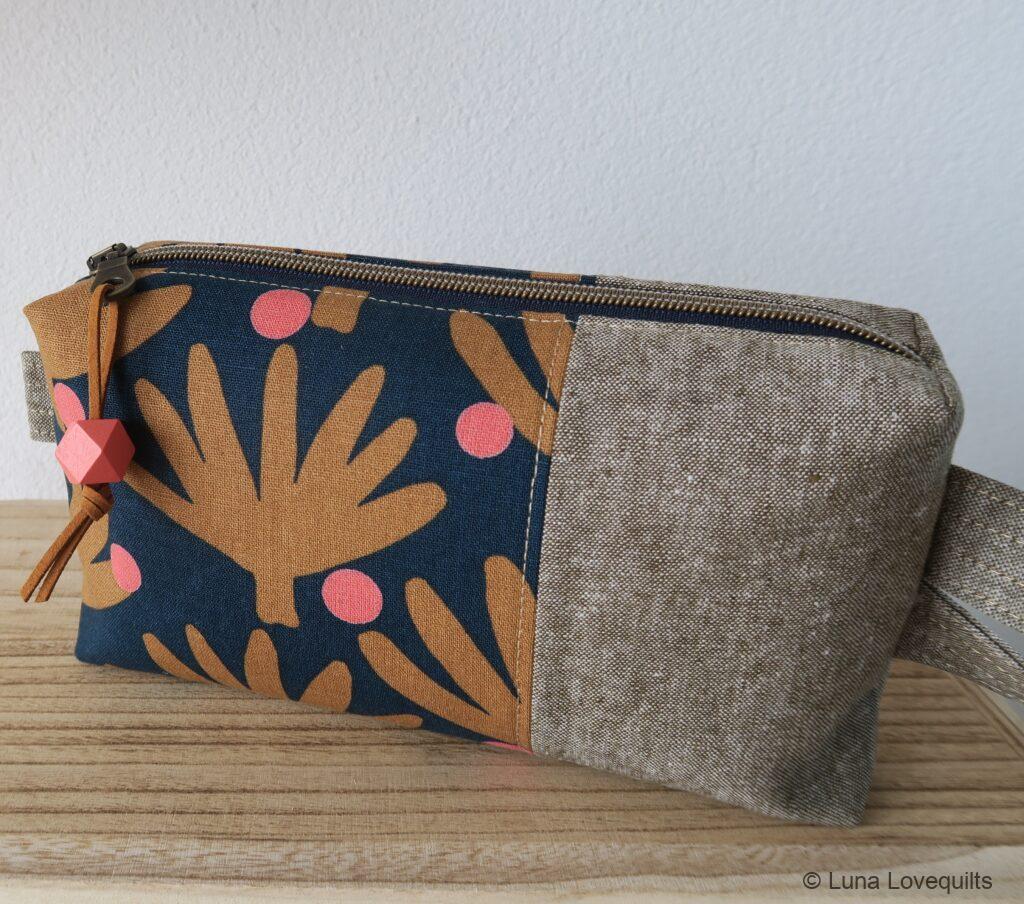 These past weeks, I worked on different items that are for sale. They are available in two spots, the haberdashery here in Le Sentier and a small shop in Aubonne which offers handmade items and delicatessen by local makers.
Ces dernières semaines, j'ai travaillé sur différents objets pour la vente. Ils sont disponibles dans deux endroits, la mercerie ici au Sentier et une petite boutique à Aubonne qui propose des articles fait main et de l'épicerie fine par des artisans de la région.
I finished yesterday four project bags, just in time for a mini market this weekend in Le Sentier. I used a favourite pattern, Denver Tote designed by SOTAK Handmade.
J'ai terminé hier quatre sacs à projet, juste à temps pour un mini marché ce week-end au Sentier. J'ai utilisé un modèle que j'adore, Denver Tote dessiné par SOTAK Handmade.
I plan to keep working on this kind of makes till the end of the year. Then I will move to quilting projects. I have a few ideas that I am eager to explore …
J'ai prévu de continuer à travailler sur ce type de réalisations jusqu'à la fin de l'année. Ensuite, je vais passer à des projets de quilting. J'ai quelques idées que je suis impatiente d'explorer …