Hey ! It looks like we will finally be able to set up our group exhibit later this month. It was initially planned for August 2020 but, like many other events, we had to postpone it to 2021.
We regret though to have to give up our usual opening reception which is a very friendly and festive moment but also very busy. Unfortunately it would be too difficult to follow the rules on hygiene and social distancing in this context.
Hey ! Il semble finalement que notre exposition de groupe pourra avoir lieu à la fin du mois. Elle était initialement prévue pour août 2020 mais, comme beaucoup d'autres événements, nous avons dû la décaler à 2021.
Nous regrettons cependant de devoir renoncer à notre habituel vernissage qui est un moment très amical et festif mais aussi très fréquenté. Malheureusement, cela serait trop compliqué d'appliquer les règles d'hygiène et de distanciation sociale dans ce contexte.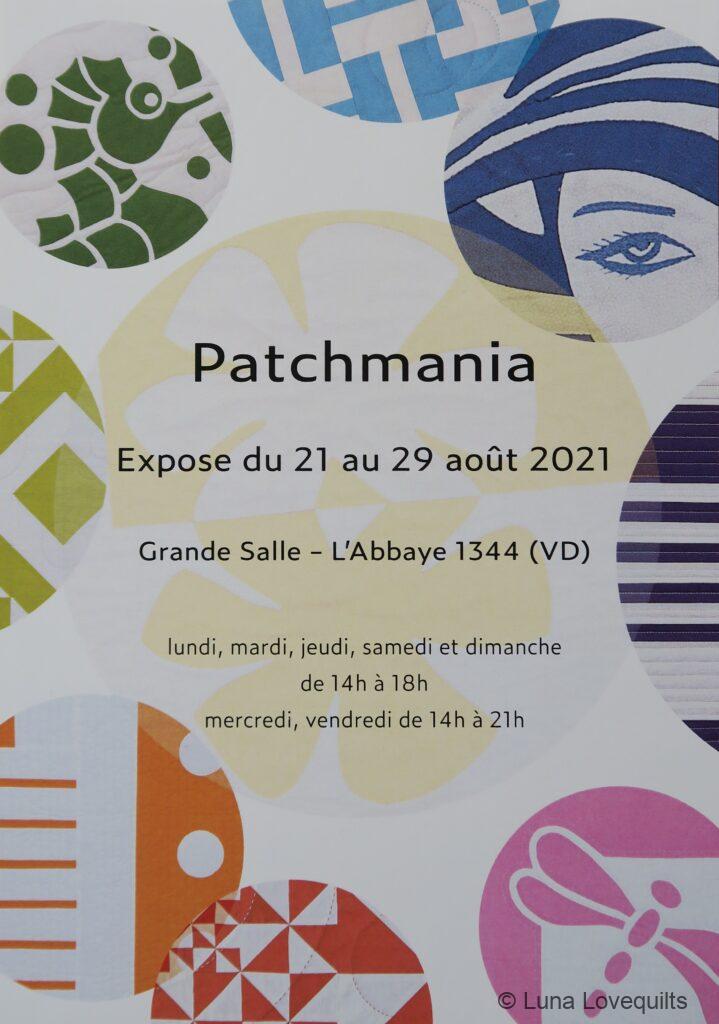 So if you are local or visiting West Switzerland don't miss it ! You will discover about eighty quilts from mini size to bed cover that we made these past four years. We are nine members in the group, working in very different styles from traditional to contemporary, including Modern Quilt style (me !).
Donc si vous êtes de la région ou en visite en Suisse, ne la manquez pas ! Vous découvrirez environ 80 quilts, du miniature au couvre-lit, que nous avons réalisés ces quatre dernières années. Nous sommes neuf membres dans le groupe, travaillant dans des styles très différents du traditionnel au contemporain, en passant par le style Modern Quilt (moi !).
We had a poor weather so far this summer and I can't promise a ray of sunshine but the region is beautiful to combine exhibit and walk !
Nous avons eu un temps pas terrible cet été jusqu'à maintenant et je ne peux pas vous promettre un rayon de soleil mais la région est magnifique pour combiner exposition et balade !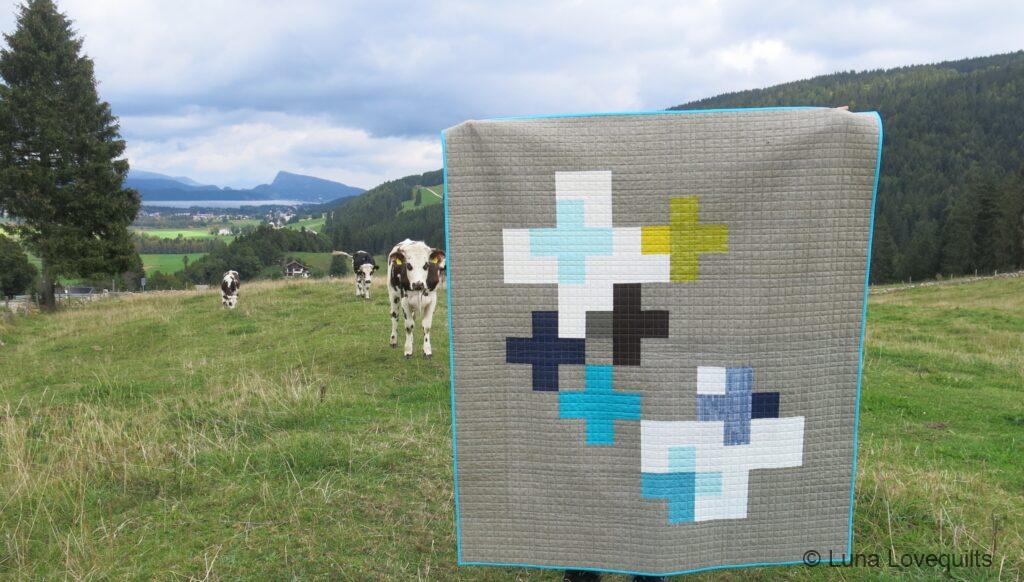 I hope to see you there !
J'espère vous y accueillir !