That was on my to-do list for a while … Replacing the patchwork rug I made for my living room three years ago and which colours are a bit faded now. You can see here how it looked back in 2017.
C'était sur ma liste depuis quelques temps … Remplacer le tapis en patchwork que j'avais réalisé il y a trois ans pour mon salon et dont les couleurs ont maintenant un peu passé. Vous pouvez voir ici à quoi il ressemblait en 2017.
This design is totally inspired by Madeline Shaw's geometric quilts and murals. You can see her work on Instagram at @maplewoodquiltingco.
Ce design est totalement inspiré des quilts et peintures murales géométriques de Madeline Shaw. Vous pouvez voir son travail sur Instagram sous @maplewoodquiltingco.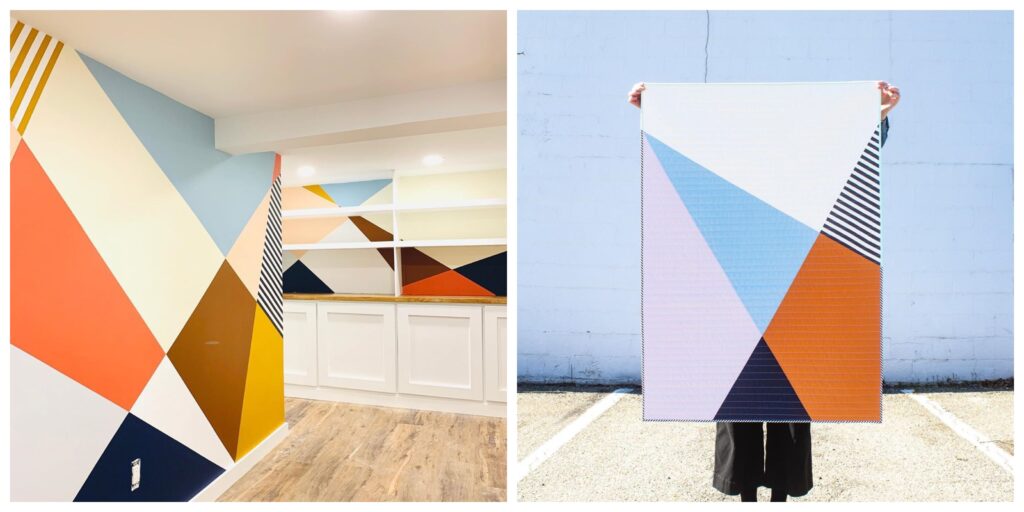 The striped part is pieced using black and white solids.
La partie à rayures est réalisée avec des tissus unis noir et blanc.
For finishing a round quilt I cut my strips for the binding in the bias of the fabric. So this diagonal striped print was just perfect for this project !
Pour terminer un quilt circulaire, je coupe mes bandes pour le binding dans le biais du tissu. Donc cet imprimé à rayures diagonales était juste parfait pour ce projet !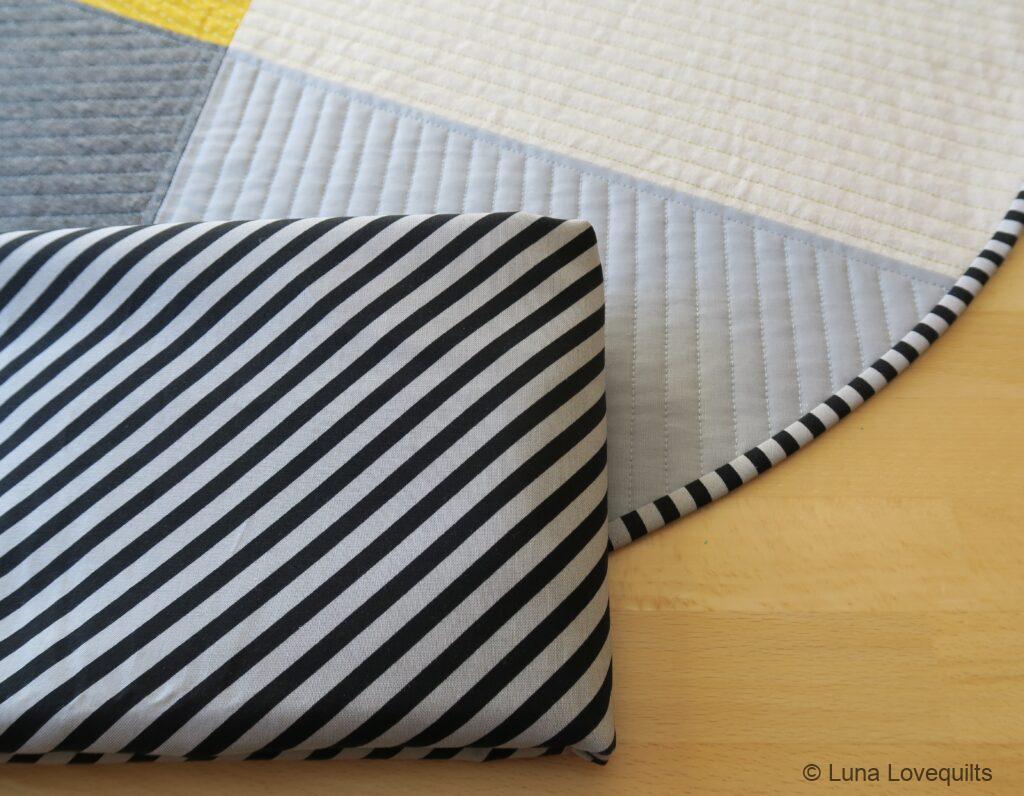 Let's see how long the white remains white … 😉
On verra combien de temps le blanc reste blanc … 😉
My living room has a bay window and no blind or curtains to prevent colours from fading. So one of my next projects will be replacing the wall hanging as well.
Mon salon a une baie vitrée et aucun store ou rideau pour empêcher les couleurs de se dégrader. Donc, un de mes prochains projets sera de remplacer aussi le panneau mural.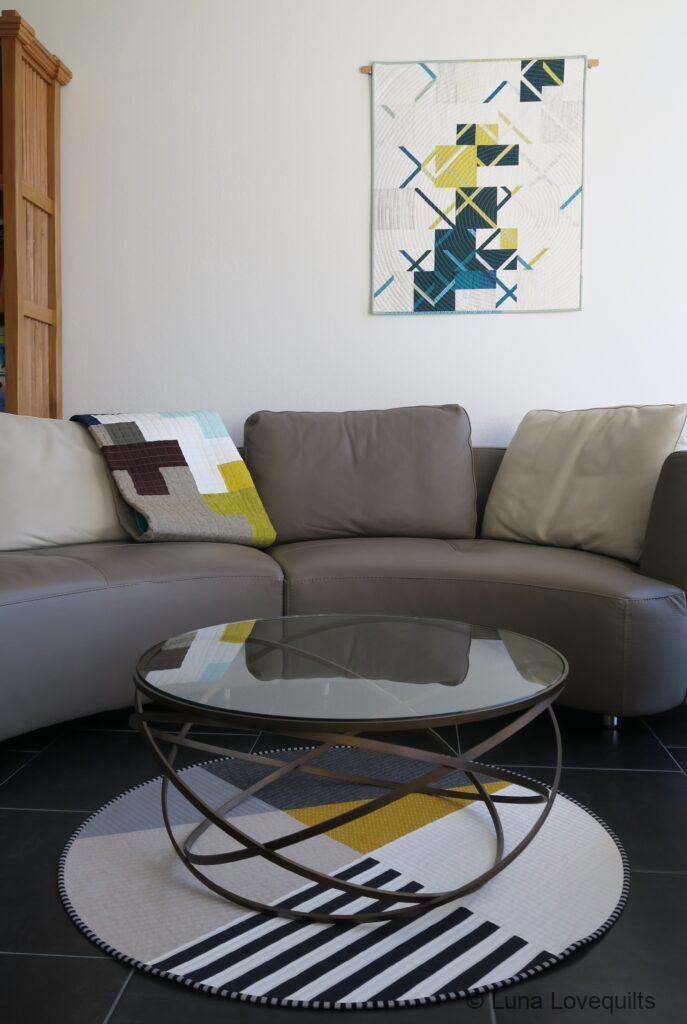 I am linking up with Kelly for NTT and Frédérique for Patchwork & Quilts