I was busy making items for a craft market scheduled end November when I received an email from the organizers announcing they had just decided to cancel it …
J'étais occupée à réaliser des objets pour un marché prévu fin novembre quand j'ai reçu un email de la part des organisateurs annonçant qu'il avaient décidé de l'annuler …
I was so disappointed and frustrated that it took me a few days to start sewing again … Anyway I finally decided to continue working on these small projects since I bought quite a lot of hardware and fabrics that I am eager to use.
J'ai été tellement déçue et frustrée qu'il m'a fallu quelques jours avant de recommencer à coudre … J'ai finalement quand même décidé de continuer à travailler sur ces petits projets car j'ai acheté pas mal de fournitures et tissus que je suis impatiente d'utiliser.
This is my first time using waxed canvas. I combined it to a print from Imagined Landscapes collection designed by Jen Hewett.
C'est la première fois que j'utilise du coton ciré. Je l'ai combiné avec un imprimé de la collection Imagined Landscapes dessinée par Jen Hewett.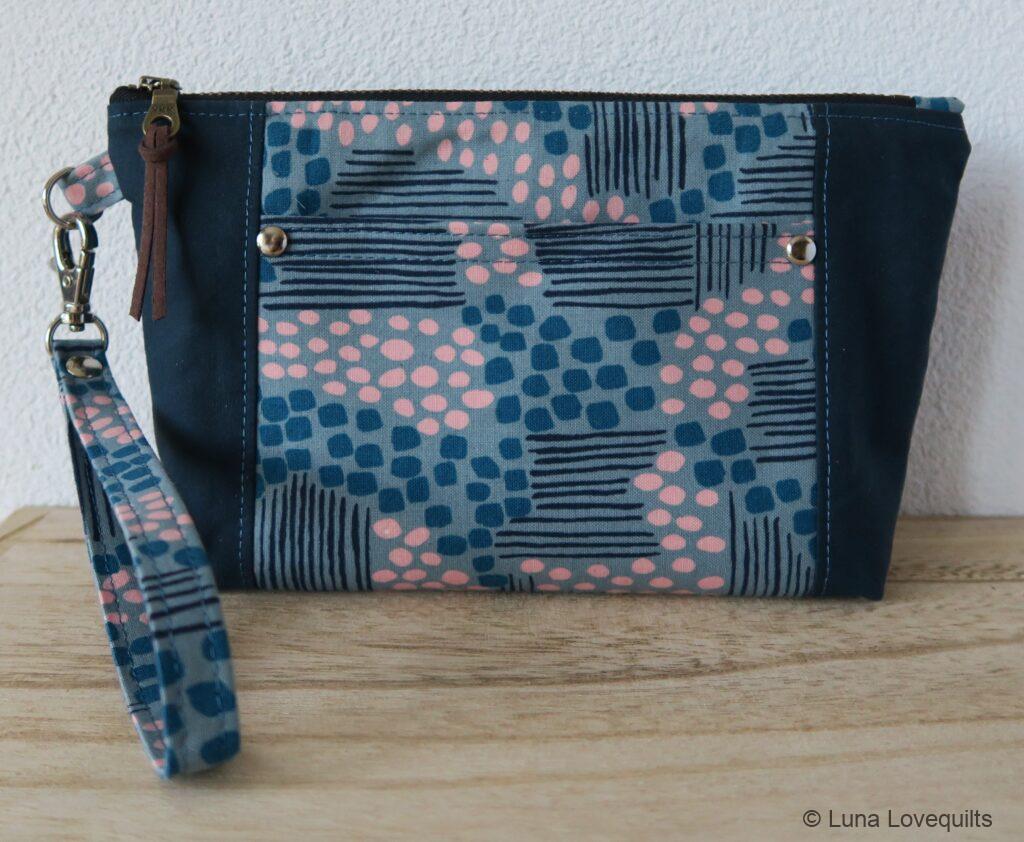 For these four pouches, I worked from Norfolk Pouch pattern by SOTAK Handmade which has a card slot inside.
Pour ces quatre pochettes, j'ai travaillé avec le modèle Norfolk Pouch de SOTAK Handmade qui a un emplacement pour les cartes à l'intérieur.
I tried the two sizes included in the instructions. This lovely collection is Crescent from Ruby Star Society. I would say it is a Unicorn theme print in a style and colourway suitable for adults 🙂
J'ai testé les deux tailles incluses dans les instructions. Cette adorable collection est Crescent de chez Ruby Star Society. Je dirais que c'est un imprimé thème Licorne dans un style et coloris qui conviennent aux adultes 🙂
These pieces ready to be assembled are cut from Petal Pouch pattern by Noodlehead.
Ces pièces prêtes à être assemblées sont coupées selon le modèle Petal Pouch de Noodlehead.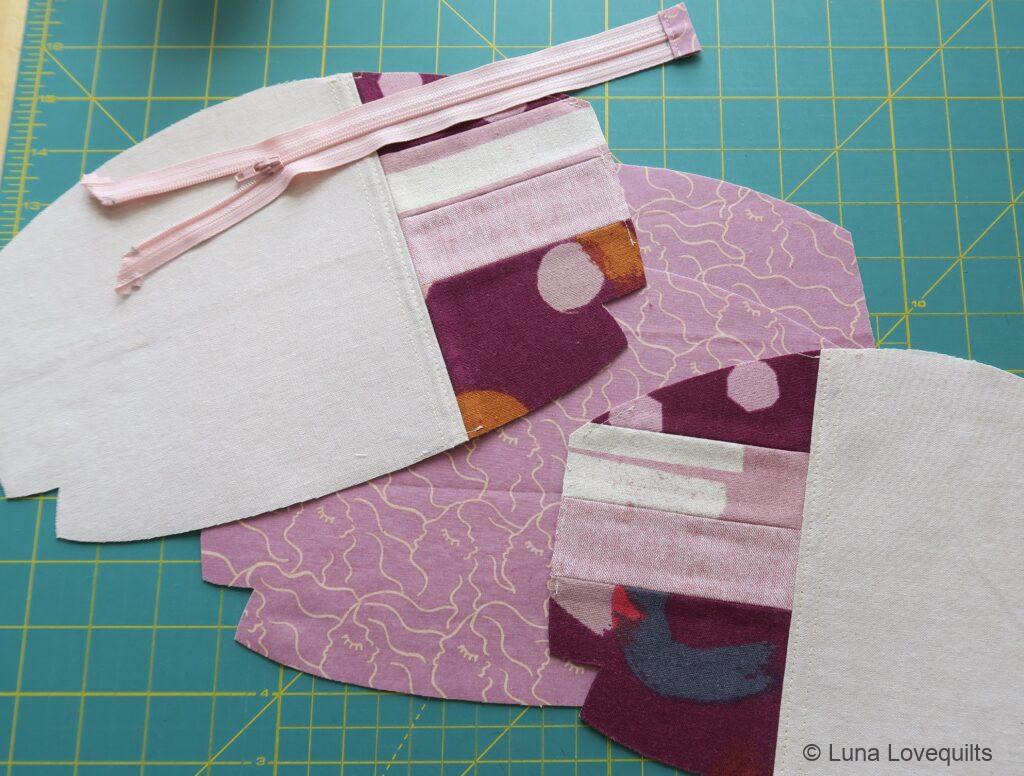 I used some scraps from previous projects to piece a couple of LOVE panels. They will become pouches like I showed you in this post.
J'ai utilisé quelques restes de projets précédents pour piécer des panneaux LOVE. Ils deviendront des trousses comme je vous ai montré dans cet article.
These beautiful fabrics will become pencil pouches using Olivia Pouch pattern by SOTAK Handmade.
Ces magnifiques tissus deviendront des trousses à crayons selon le modèle Olivia Pouch de SOTAK Handmade.
I hope to find another opportunity or other ways to sell my makes by the end of the year. One of my sons directly suggested I should do my own small market at home. I first smiled at that idea but a few other people made the same suggestion. So now I am seriously thinking of doing it. Has anyone already experimented that ? I am also considering to combine it to an online sale.
J'espère trouver une autre opportunité ou d'autres moyens de vendre mes réalisation d'ici la fin de l'année. Un de mes fils a directement suggéré que je devrais faire mon propre petit marché à la maison. J'ai d'abord souri à cette idée mais quelques autres personnes m'ont fait la même suggestion. Donc maintenant je pense sérieusement à le faire. Est-ce que quelqu'un a déjà fait cette expérience ? J'envisage aussi de combiner avec une vente en ligne.